Entertainment in Goa
Goa is perfect destination for merry making in India. When we hear about Entertainment in Goa, we become very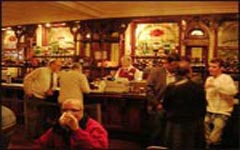 excited. We fell in dream of thrilling entertainment of Goa. Lovely beaches, exhilarating wildlife, water sports, boat cruise, sunset boat cruise, sea cruise, parasailing, water skiing, music, dance, parties, discotheques, night clubs, casinos, etc, there are all around entertainment and entertainment in Goa.

Goa is the destination where life never stops. Goa has an exceptional charm and its charm is strongly able to attract tourists from all parts of the world and entertain them. Factually Goa is a land of Entertainment Paradise. Fun, elation and Entertainment are the major part of Goan's life. Goa celebrates everyday a new celebration. Every day in Goa is a Gala Day. If you want to enjoy entertainment in Goa, don't be late; embark on Goa Tours with Royal Indian Tour.

Nightlife in Goa: Rocking nightlife in Goa is a major attraction of Goa, India. There are a number of Discotheques and Nightclubs in Goa. Tourists from all around the world come to Goa to enjoy the nightlife of Goa, India. While you will in Goa, it will be difficult to escape yourselves from lively nightlife. Dance, music, drinks, songs, merry-making, etc are the major parts of nightlife in Goa. If you know to how to shake a leg and you are in Goa, don't miss to enjoy discos of Goa.

Parties: Parties are also the major attractions of Goa. They are the part of life of Goa. Goan can't imagine a smooth life without parties. Who does not know about Rave Parties or Trance Parties of Goa? These parties are globally famous. To enjoy this parties which are full of music, dance and drinks, people come to Goa from all around the worlds.

Cinema Halls: You are in Goa and when you are feeling bore to exploring only beaches, you can enjoy yourselves with watching movies on its cinema halls and multiplexes. There are a number of Cinema Halls and two multiplexes in Goa, India.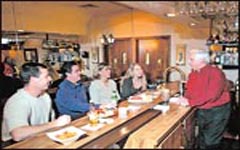 Casino: To entertain tourists there are also some casinos in Goa where tourists can challenge their luck.

Water Sports: The land of Fun, Sun, and Elation, Goa is perfect destination for water sports. In fact, Goa is Fun Paradise for the tourists. While you will in Goa, you can enjoy various form of water sports & fun, such as; Para Sailing, Windsurfing, Dinghy Sailing, Swimming, Boat Cruise, Scuba Diving, Angling, Fishing, Water Skiing, etc. On Dona Paula Beach you can enjoy water scooter. When in Goa, don't miss to enjoy water sports & fun.




SEND ONLINE QUERY