History of Rajasthan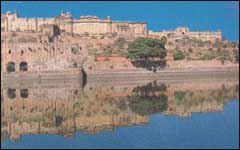 Rajasthan, formerly known as Rajputana, has always fascinated its visitors with its glorious past and colorful & rich history. The history of Rajasthan, India can be observed while you are traveling in Rajasthan in the form of elegant heritage monuments. The history of Rajasthan narrates the tales of bravery and heroism of Rajput clan. History of Rajasthan also illustrates the richness and brilliance of the erstwhile dynasties. Elegant forts & palaces of Rajasthan narrate the magnificent past of Rajasthan. You can too experience the glorious history of Rajasthan while you will travel in Rajasthan, India with Royal Indian Tour. Royal India Tour provides you comprehensive information on the glorious history of Rajasthan, India.

Ancient Period, up to 1200 AD
This period was the time of emergence of Rajput clans. In this period, Rajputs ruled over different parts of Rajasthan. Before this period the land of Rajasthan was a part of several republics and was a part of the Mauryan Empire. During the period of 700 AD to 1200 AD, Rajasthan was ruled by various Rajput kings.

Medieval Period, 1201 - 1707
Around the period 1200 around, a part of Rajasthan was ruled by Mughal rulers. And Ajmer, Nagaur and Ranthambhore came under their dominance. In the beginning of the 13th century, the region of Mewar emerged as the most famous and potent state of Rajasthan.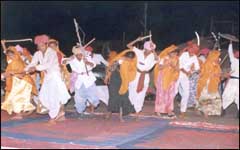 Modern Period, 1707 - 1947
After 1707, the political the Mughal power began to decline and also political strength of Rajasthan began to decline with the decline of Mughal power. On the decline of Mughal power, Marathas emerged as a new power in Rajasthan. They established their control over Ajmer in 1755. Later Rajasthan also became under the British rule.

Post Independence
Erstwhile known as Rajputana, Rajasthan consisted of 19 princely states and two states of Lava and Kushalgarh during the time of independence of India. On 1 November, 1956, Rajasthan came into existence of state.





SEND ONLINE QUERY