Wildlife Safari in India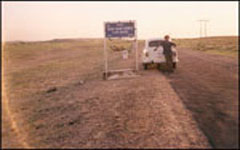 Kaziranga is an ideal sport for seeing one-horned Rhinos. The park has the world's largest population of one-horned Rhinos. Apart from one horned Rhinos, you will have also opportunity to see other creatures like elephants, tigers, Indian bison, barahsingha, stag, cats, leopards, langurs, apes, wild boars, buffalos, pythons, etc. Watching these animals with lush green ambience provides a mesmerizing experience.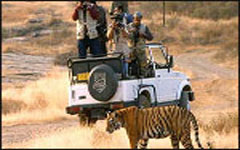 No need to mention that for better exploring the wildlife in Rajasthan, it is necessary to take the help of Safari. Wildlife Safari of Rajasthan is truly a mesmerizing and exhilarating experience. To serve you better Royal Indian Tour offers many options for Wildlife Safari in Rajasthan, such as; Elephant Safari, Jeep Safari, Camel Safari, Tiger Safari, Horse Safari, Bird Safari etc.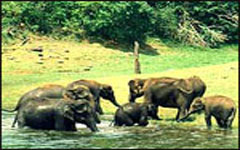 Periyar National Park is the main attractions for the Wildlife Safari of Kerala, South India. There is a beautiful Lake in the Periyar Wildlife Sanctuary. Taking a boat ride in the Periyar Lake to view the wild animals of the sanctuary offers a mesmerizing experience. The major attractions of this sanctuary are elephants. While your are on Wildlife Safari Kerala for exploring the Periyar National Park you will also have opportunity to see Tigers, Barking Deer, Wild Pigs, Mouse Deer, Gaur, Nilgai, Langur, etc.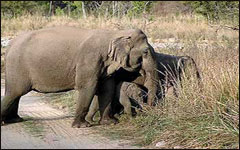 Corbett Wildlife Safaris, such as, Jeep Safari, Elephant Safari, Horse Safari, etc. The best way to spot tigers in Corbett National Park is enjoying Elephant Safari. Corbett also offers bird safari for bird watching lovers. If you, too, want to enjoy Wildlife Safari in Corbett, just go with Royal Indian Tour which will surely provide best Corbett Wildlife Safari.





SEND ONLINE QUERY