Chennai Travel Guide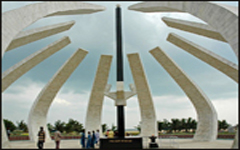 Chennai Introduction
Chennai was formerly know as Madras. Chennai is one of India's major port and the commercial hub of South India and thus it became a metropolitan city and emerged as fourth largest city in the country. Chennai is a coastal city with the second largest beach in the world. It is a city of courtesy, charm and culture. Temples and Forts, Churches and Beaches, Mosques, Parks and Monuments are all a part of this wonderful city.

Chennai History
Chennai was the site of the East India Company's first settlement-founded in 1639. The region of Chennai was called Tondaimandalm in those days and had its military headquarters at Puzhal, which is now a small and rather insignificant village on the outskirts of the city. In the 19th century the city became the seat of Madras Presidency, the southern division of British Imperial India. After independence in 1947 it became the capital of Madras State that was renamed Tamil Nadu. Very recently Madras was renamed Chennai.

Chennai Fair & Festivals
Chennai celebrates many local, state and national festivals few of them are :-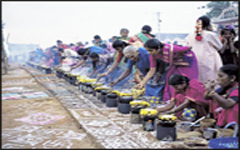 Pongal :- The festival is celebrated in the month of January for three days. It is the harvest festival of thanks giving to Sun, Earth and the Cow. At dawn on this day families everywhere gather around a new earthen pot. As the pot of milk boils over, signifying prosperity, a shout of "Pongalo Pongal" rents the air.
Arubathimoovar Festival :- Literally, 'Arubathimoovar' refers to the 63 saints of Shiva canonised for leading exemplary lives of devotion and penance. Once, every year, the bronze figures of these 63 saints are carried in a colourful procession through the streets of Mylapore.

Chennai Best Season
The best time to visit this city is the winter season, i.e., November to September when the weather is pleasant.
SEND ONLINE QUERY