Travel Tips of Rajasthan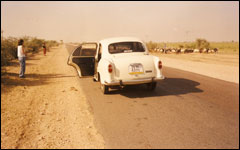 Rajasthan is the desert land of India. Tours to Rajasthan can be an excellent and memorable experience of your life. To make your traveling in Rajasthan memorable, Royal Indian Tour provides some certain travel tips of Rajasthan. Bear in mind certain travel tips of Rajasthan and enjoy tours to Rajasthan in more and more comfortable way.

• Best time to visit the desert land of Rajasthan is from October to April. The climate of Rajasthan is warm and humid. Summers are very hot in the desert state of Rajasthan, India. So carry light cotton clothes, sunglasses, hats, sunscreen and umbrellas while traveling in Rajasthan during summer. During winter, carry light woolen clothes.

• The water served in local roadside restaurants may not be safe. So avoid drinking water outside. Always carry bottled mineral water. Don't eat roadside local restaurants. It may not suit your system.

• It is advisable to always keep your passport, visa, plane ticket, money and camera with you. Beware of pick-pockets.

• Almost all the hotels, restaurants, shops and emporiums of Rajasthan accept major credit cards. Always exchange your money from authorized money exchange companies. Some hotel also offers money exchange services.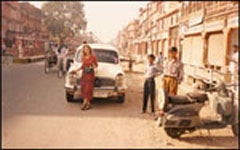 • While visiting heritage attractions or temples follow their decorum. Shoes and pets are not allowed in Indian Hindu Temples. So put your footwear outside the temples while visiting. At some place photography may be prohibited. Read the notice boards carefully before taking photographs and if photography is prohibited don't break the rules.

• At some places smoking or drinking are prohibited. Smoking and drinking are not allowed everywhere. You must follow these rules. Using drugs are prohibited in India. So dont carry, purchase or use drugs.

Emergency Numbers

Police :1
Fire Brigade :101
Ambulance : 102





SEND ONLINE QUERY